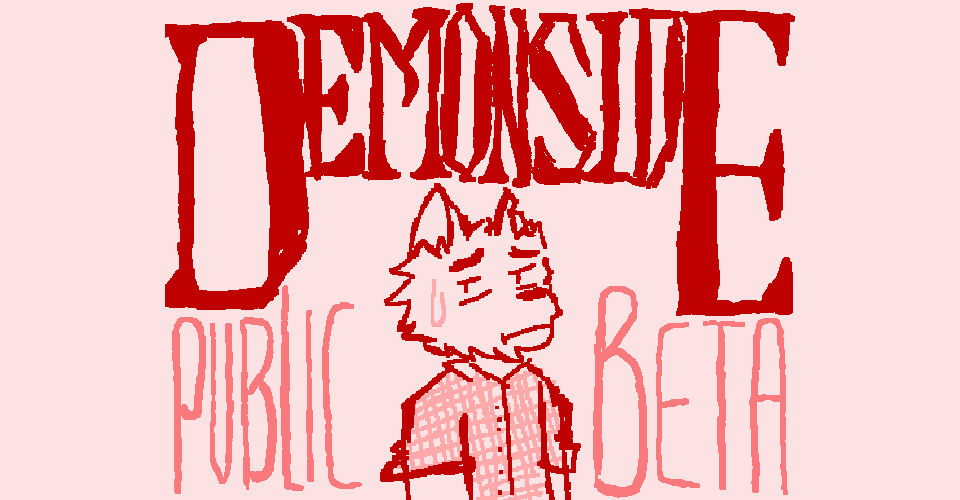 Demonside Beta
BEFORE YOU PLAY:
-Content Warning: This game contains scenes of gore, suicide, depression, self harm, and childhood trauma. Player discretion advised.
-RenPyWeb is still in beta. If you are unable to play the beta from your browser, please download the executable version below.
-Music will begin to play on launch.
-This version will take approximately 5 minutes to play.
-The beta releases are not representative of the final game, and are subject to change.


Are you a lonely lycanthrope? Are you in search of a lupine lover?
Then come on down to Cafe Demonside, and meet your match at our first ever Werewolf Speed Dating event! Just wander into the forest until the pines glow red. We're waiting.
Demonside is a choice-based, gay, dating simulator where you play Bartholomew, a werewolf struggling to fit into society. Find the meaning of true love as you dissect Bartholomew's identity and meet new friends.


Credits
Game by Ryoma Marta-Sugawara (@ryomams)
Music by Brandon Keener
Concept Assistance by Annie Zhang (@silvremist)
Submitted to the 2020 I Can't Write Jam.

Please leave any feedback you can below! All of your comments are greatly appreciated. <3