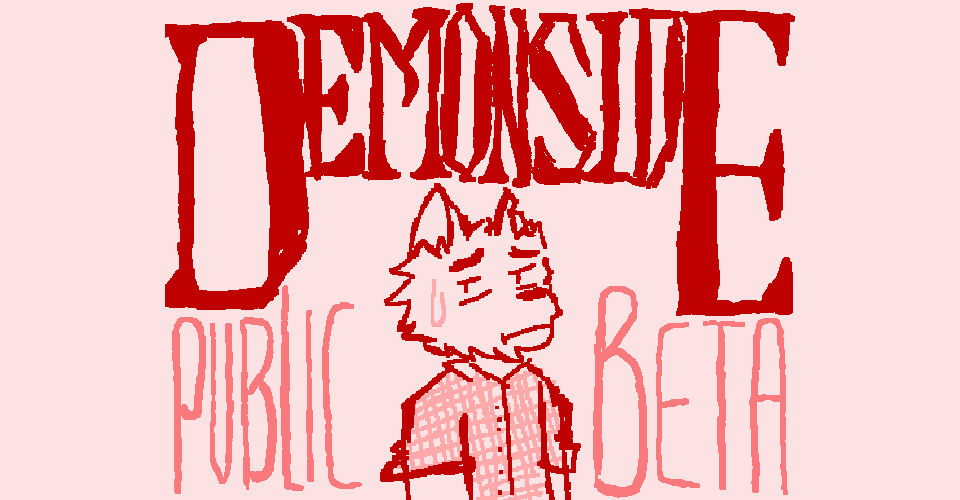 Demonside Beta
Restarting Development :)
---
Hia y'all! Two 'lil updates:
1) I've restarted development on this project, without any release dates planned. Relevant updates to the game will be posted in this game's devlog, right here!

2) Ren'py 8 unfortunately does not support web builds on Webkit devices, so I have disabled playability in-browser. I will reupload a downloadable build with minor changes within the coming week.
That's it for now! Thanks for your continued interest, and I will certainly see you soon.
Comments
Log in with itch.io to leave a comment.
Hey! Are you looking for another composer? I'd be happy lending my free help :p
Not at the moment, but thanks for the offer!