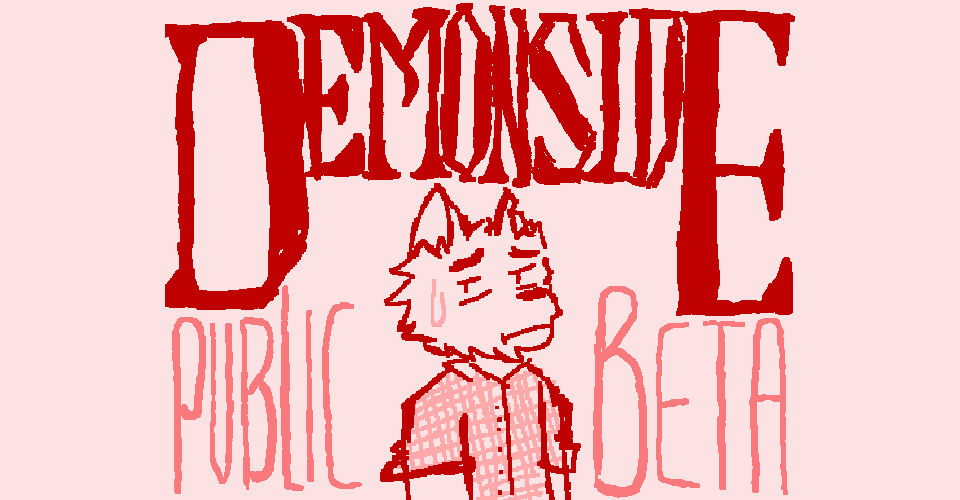 Demonside Beta
Demonside Beta's Out! Full Release This Halloween.
---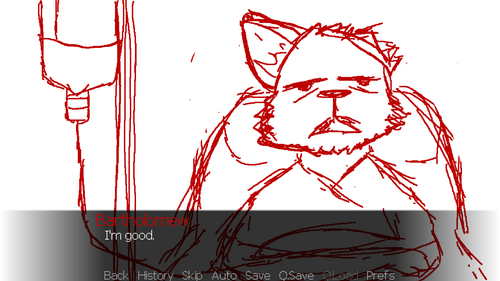 Hey everyone! I'm proud to announce my first major project, Demonside (releasing Halloween 2020)! I'm too lazy to rewrite everything I already wrote on the itch page, so my FAQ'll be pasted below. Thanks again for checking out my game, and I hope you're as excited as I am to see it finished this fall!


FAQ (Or... questions I anticipate being asked)

What's with the "Beta"? Glad you asked! I'm planning to turn Demonside into a full-fledged game. (My goal is to release by Halloween 2020.) Thus, I decided to create and submit a "public beta" to the I Can't Write Jam to 1) light a fire under my ass and 2) get some much needed feedback.
What's in this version? As of Public Beta 1.0, this version includes part of the intro with visuals.
Are there going to be more public betas? Yes! I will continue to release public betas until the introduction is finished and there is at least one dating sequence.
Will the full version of Demonside be paid? Yup, if everything goes according to plan! On release, the paid version will have fully colored pixel art, a full OST, three dating segments, and four main endings. The free web demo will have fully colored pixel art and will end after the first dating segment. Price TBA on release.
Files
DemonsideBeta-1.0-win.zip
27 MB
Aug 10, 2020
DemonsideBeta-1.0-mac.zip
26 MB
Aug 10, 2020
DemonsideBeta-1.0-linux.tar.bz2
31 MB
Aug 10, 2020
DemonsideBeta-1.0-web.zip
Play in browser
Aug 10, 2020