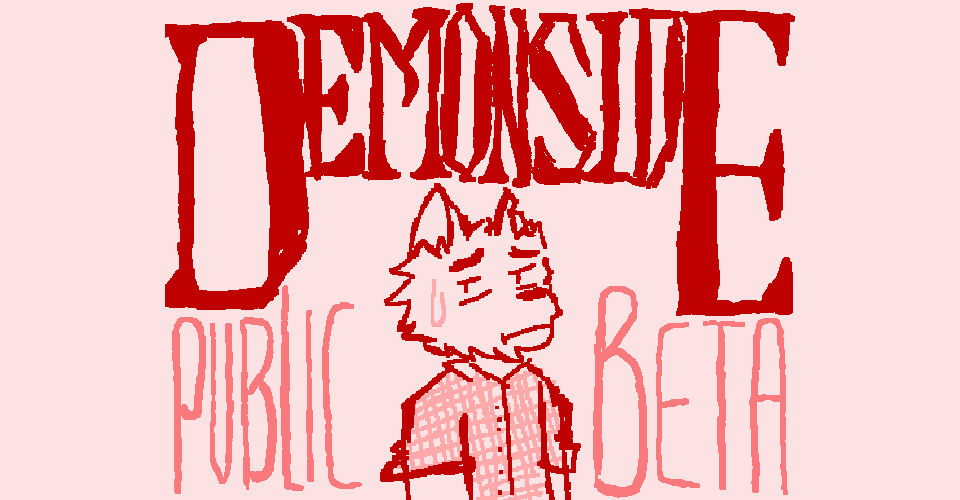 Demonside Beta
Delay: Beta 2 This Halloween, Full Release Dec 31st!
---
10/29/2020 Notice: This content is now outdated, and has been preserved for archival purposes. To stay up to date, please read the latest devlog.
Yep! If you somehow didn't read the title, I'll be delaying the full release to December 31st, and instead, you'll get to play Beta 2 on Halloween! I've been looking at my schedule for the month, and my university courseload is getting rough, so I felt this was the best course of action... lest I become a lunatic. (GET IT CUZ FULL MOON AND WEREWOLVES N STUFF?? No?? That's okay,,,,,,,)
So what's coming up in Beta 2?

The full cast!

You'll be introduced to the witch who sent you that mysterious invitation, her feisty familiar, and the werewolves you'll get to date!

Two speed dating segments!

This includes the first two dates, Orpheus, and Miguel, pictured below!

More music!
An updated art style! (Like the cover art you see below!)
And actually, while we're talkin' art, I'd like to introduce my concept assistant, Annie Zhang, as an official background artist!! She's KILLIN it at the tasks I've given her, and her skills are friggin' SHNAZZY!!! She made the cover art that you see at the bottom of this post, and she's also sent me a few other backgrounds that slap JUST AS HARD.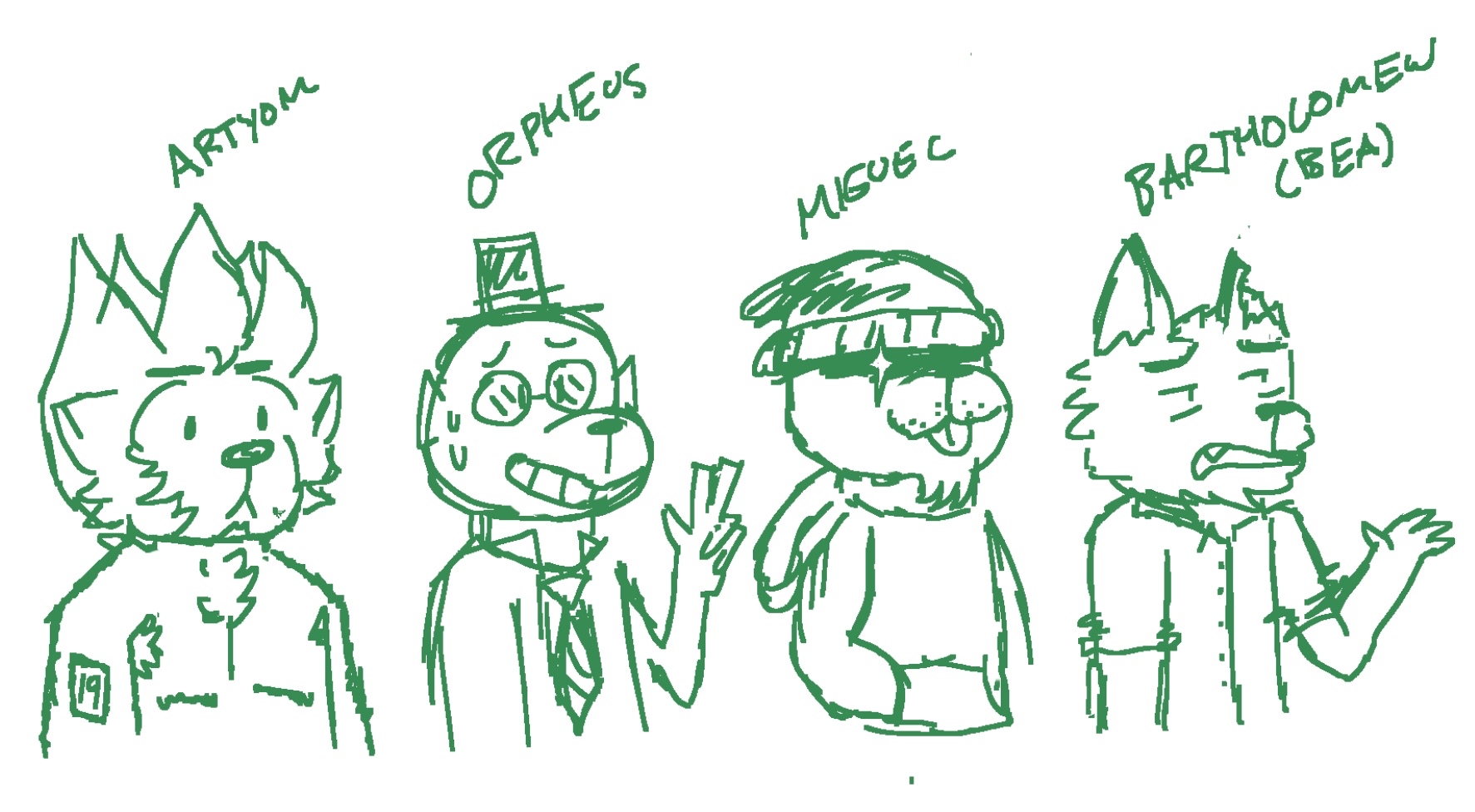 Current concepts for the date gang.
I can't wait to show y'all what I've got in store, and If you're excited too-- please like this post! This will help me gauge how many people are keeping up to date with the game versus how many people just found the game through the furry tag on itch. (Which, holy shit, I knew we had a content drought but I didn't realize it was THAT BAD...)

So, until the next full moon, take care! And also don't wander into the woods at night alone. Even if you think you're a werewolf. It's just a bad idea.
-Ryoma